2014 Giving Challenge

We can now confirm that the total amount raised in the 2014 Giving Challenge including matching donations was $6,896.

The cats send an enormous Thank You to all our supporters for participating in the 2014 Giving Challenge with their generous donations.
Welcome to the Venice Cat Coalition.
We are an all-volunteer organization dedicated to helping feral and free-roaming cats in our community. Our mission is to:
conduct and promote cat spay-neuters with the goal of ending euthanasia of cats in our local shelters

find homes for adoptable cats in our community and protect feral cats in their habitats.
What is a feral cat?
Feral cats are domestic cats that are not socialized to human contact. They are the primary result of pet abandonment as well as owners failing to spay and neuter their own personal pets, allowing them to breed uncontrolled. In response to this problem, the Venice Cat Coalition offers resources of spay/neuter services and education to the community.

Studies have proven that trap-neuter-return (TNR) is the single-most successful method of stabilizing and maintaining healthy feral cat colonies with the least possible cost to local governments and residents. TNR provides a much higher quality of life for cats. Cats can average three litters per year and kittens as young as five months old can reproduce. Bringing in one cat to be sterilized not only improves the quality of life for that animal, it also saves the lives of countless unwanted kittens.
The Venice Cat coalition is a non-profit 501(c)(3) animal rescue organization based in Venice, Florida

Visit the "About Us" page for more about the Venice Cat Coalition.
If you have adopted a cat from us, please let us know how it's going.
click here for Adoption Satisfaction Form
Do you have a barn, horses, rural property? Rodents? Tired of spending money on toxic rat poison? Venice Cat Coalition has placed precious beautiful non-toxic barn cats in 3 locations this year at no cost to the property owners, other than to feed and look out for the cats. Call
941-525-4568
if you or someone you know would like to host a small colony of feline pest control experts and we will come out to make it happen. All the cats are spayed/neutered and vaccinated. Yours to enjoy for years to come!
***
Click the link below for a super-cute video for the barn cats...
North Port Cat Fix Project for 2013 Funded by PetSmart Charities

The Venice Cat Coalition has been awarded a $12,000 grant for spay-neuter services for cats in a targeted neighborhood inside the 34287 zip code of North Port, FL. If you own or care of cats in this area, please apply online or call us at 941-525-4568 to inquire about this program to cut cat overpopulation in North Port.


Thank you ASPCA for helping Sarasota and Charlotte cats!
In 2013, ASPCA awarded the Venice Cat Coalition a $5,000 grant for pediatric kitten surgeries. These funds were used to spay and neuter 200 small kittens at a discounted rate at the Ashton Animal Clinic in Sarasota, FL. The surgeries were achieved in 14 weeks. The VCC is currently raising funds to fix another 200 or more tiny kittens this year, assuring that they can be adopted into homes at a young age without the risk of pregnancy and more kitten births.

In 2012, ASPCA has awarded us two grants, a $4,000 award for cat vaccines and a $3,000 award to purchase TNR cat traps for our Charlotte County initiative. We are extremly grateful to this national organization for helping us to get humane population control for cats started in our area. ASPCA is the first organization to step up to this challange with sizeable grant funding for Charlotte.
Click here to learn more about the ASPCA.
Who helps us help cats? Pet Meds and Pet Foods
Thank You!
If you are interested in adopting a cat and would like us to help match you with one that would be best for you,
then please complete this Adopter Survey
We are growing and need more volunteers!
Check out our "Volunteer With Us" page
if you are interested in joining our rescue team!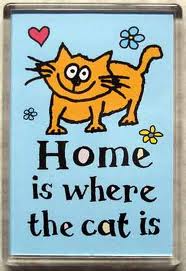 Every cat just wants and needs love. No cat should be homeless.